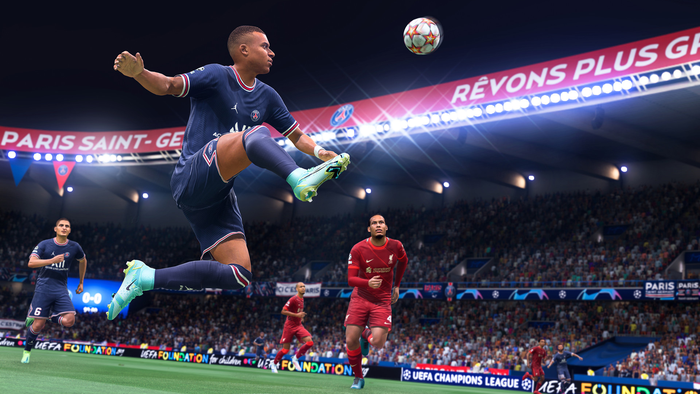 A wave of social engineering attacks compromised around 50 accounts of prominent players in the FIFA 22 scene, including athletes, pro players, content creators and others. The cases began to be reported on social networks in early January, always reaching profiles with high amounts invested in cards and other game elements.
Attacks against gamers were the ones that grew the most during the pandemic
Play Minecraft? Update now to protect yourself from critical failure
One of the main victims was Valentin Rosier, a French player who plays for Beşiktaş, in Turkey. Streamers Jamie Bateson, NickRTFM and Trymacs were also targeted, as were profiles involved in business involving the game's economy, such as FUT traders Donkey and Joao Seleiro. Only then can it be explained why the case gained prominence, in attacks that would have been happening since mid-December.
In many of the cases reported on social networks, victims were notified when they lost access to profiles, whose emails were changed to new addresses that allow criminals to act. The main idea is that the accounts would be resold on dark web marketplaces, where accounts filled with points have high value and are traded among criminals and those interested in gaining an advantage in games.
–
CT on Flipboard : You can now subscribe to Invasion News magazines for free on Flipboard on iOS and Android and follow all the news on your favorite news aggregator.
–
@EA_FIFA_France @EAFrance @EASPORTSFIFA
Je viens de me connecter à mon compte et je viens de voir que j'ai été hack. Donc ce qui veux dire que je n'ai plus rien et je n'ai plus accès à mon compte fifa. Un compte ou j'avais 60 million credit, un compte ou j'ai mis de l'argent

— Valentin Rosier (@VRosier19) January 7, 2022
The case gains additional importance because, in many circumstances, it involves the work of those affected, whether in the sale of cards, investments in virtual athletes or in the very use of the profile to play FIFA , create content and generate value for brands. Not to mention the financial expense. Rosier, for example, claims to have put 60 million credits into the account that was stolen, an amount equivalent to more than $560,000 in spending. Some of those affected also spoke of lawsuits, mainly related to the fact that they had already informed EA about being a target of attacks.
When commenting on the case, Electronic Arts confirmed the wave of scams that even involves its own player service team. According to the company, phishing and social engineering attacks were carried out by the criminals, who exploited human error and were able to bypass two-step checks, thereby gaining access to compromised profiles.
Just got hacked boys, finally people can stop blaming me for the hacks xD

I plan to take legal action, they gave my account to a random person via the live chat, a clear breach of data protection laws

Was a fun ride, see u guys in 23 I guess❤️

— FUT Donkey (@FUTDonkey) January 5, 2022
In the statement, the producer says it is still in the process of listing all the affected accounts and what changes have been made, maintaining direct contact with those affected and analyzing the evidence related to the cases. While the work is still in progress, there is still no information on official investigations under the GDPR, a set of rules valid in Europe and equivalent to the General Data Protection Law (LGPD) of Brazil.
Subscribe to Invasion News Offers and receive the best promotions on the internet directly on your cell phone!
Among the attitudes promised by the company are new training for its representatives and updates in security systems, in order to better detect suspicious activities and mark accounts at risk. In addition, new steps will be added to the process of changing profile data and emails, in order to verify those responsible for such requests and ensure that they are legitimate.
Read the article onInvasion News .
Trending on Invasion News:
Sixth mass extinction may already be happening on Earth
Omicron transmission period may be longer than imagined
GitHub lists the 5 most used programming languages in Brazil in 2021
10 ideas for building in Minecraft
Volvo C40 | Electric coupé may have a cheaper version in Brazil