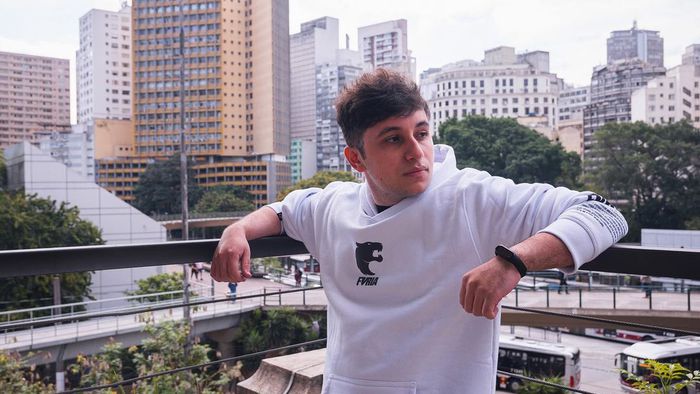 VALORANT Episode 4 has barely begun and we already have the first players to reach the highest rank in the game, Radiant. Felipe "Breeze" Aguiar, FURIA streamer, was the first Brazilian to conquer the rank in the new season and is, at the moment, the player with the most points in the world.
VALORANT: Update 4.0 is now available
Team Liquid announces VALORANT women's team
42 HOURS OF UNINTERRUPTED VALORANT!
First Radiant Episode 4 ❤️❤️❤️❤️ pic.twitter.com/IofANkNohX

— FURIA BREEZE (@breezefps) January 13, 2022
–
CT on Flipboard : You can now subscribe to Invasion News magazines for free on Flipboard on iOS and Android and follow all the news on your favorite news aggregator.
–
The streamer posted the brand on Twitter . As Valorant Tracker shows , Breeze has 347 points, while Soniqs pro Ethan "Crunchy" is in second place overall with 345 points and 25 wins — 5 less than Breeze, who has 30 wins in current season.
TOP 1 IN THE WORLD AUHAUHAUHAHUUHAUA pic.twitter.com/dlFQ92faRo

— FURIA BREEZE (@breezefps) January 13, 2022
pic.twitter.com/R7j0bMbzXj

— FURIA BREEZE (@breezefps) January 13, 2022
Breeze even shared some of his stats on his way to the Global Top 1, showing his most played agents during the endeavor. The Sentinel Chamber was the most used, with 12 hours of gameplay, while the duelists Jett and Neon appear in second place, with 6 hours each.
Subscribe to Xbox Game for PC for only R$ 13.99 and gain access to a bundle with more than 100 games for Windows, in addition to exclusive discounts!
VALORANT Episode 4 is now available for players, with the arrival of Agent Neon ushering in the game's season .
Read the article on Invasion News .
Trending on Invasion News:
GitHub lists the 5 most used programming languages in Brazil in 2021
10 plot holes of the Marvel series and movies in 2021
5 cell phones on offer in Magalu
Galaxy A52s 5G Review | Samsung got it right with a phone that surprises
Volvo C40 | Electric coupé may have a cheaper version in Brazil