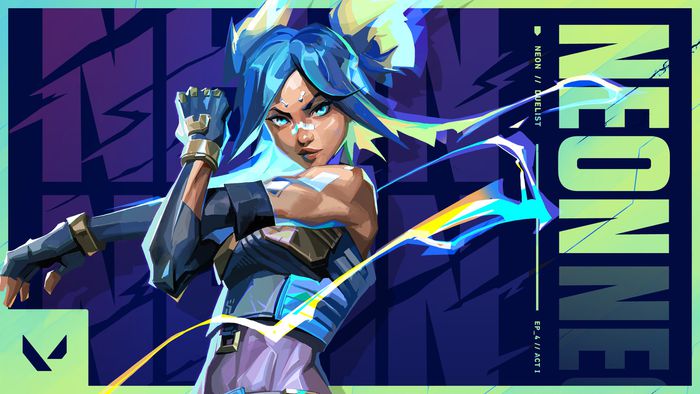 VALORANT has revealed the trailer of its new Agent, called Neon. The playable character will be a sprinter who uses electricity and kinetic powers to surprise her opponents.
VALORANT | Onur loses LOUD spot after controversial comments
VALORANT | Player makes three kills with a single shot
In the character's announcement video, available below, we can see her using her skills, which include running at high speed, as well as swiping to get places. Another Neon ability appears to be a grenade that bounces off the ground and creates an area trap for enemies, blinding them. The Ultimate shows the character shooting a beam of rays in a straight line, while running to shoot down his enemies.
Sign up for Invasion News Offers and receive the best internet promotions directly on your cell phone!
Neon arrives at VALORANT during Episode 4 of the Riot shooter, Disruption, which opens on January 12th. You can get it for free while playing or using VALORANT Points, which are purchased for real money.
Read the article on Invasion News .
Trending at Invasion News:
Volkswagen starts 2022 by increasing 5 car prices; guess which ones?
Study reveals that mummy was pregnant; see images of the 2,000-year-old fetus
Fiat retires four cars at once in Brazil; see what they were
4 powerful cell phones on offer at Magalu
Ihu: France detects new coronavirus variant with more mutations than Ômicron