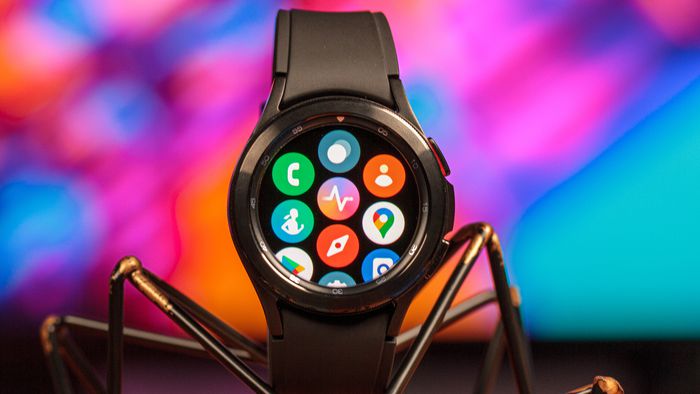 Galaxy Watch 4 is the latest smartwatch model from Samsung. In this new version, the smart watch abandoned the old Tizen operating system to give way to Google's WearOS. This new feature makes it now possible to have access to a very robust library of applications optimized for devices in this category.
The smartwatch price is great taking advantage of Americanas' current offer, in 40 or 44mm versions. On the link below you can access the offers and check a coupon that guarantees an additional 10% discount on the final purchase price.
Buy the 40mm Galaxy Watch 4 for R$ 1,091.98

Buy the 44mm Galaxy Watch 4 for R$1,148.58
About Galaxy Watch 4
The Galaxy Watch 4 is aimed at monitoring exercise, as are most current smartwatches. It displays important data about the user's health throughout the day and gives you tips on how to improve your performance in physical activities, or simply have a healthier routine.
–
Feedly: Subscribe to our RSS feed and don't miss any Invasion News content in your favorite news aggregator.
–
The watch has a very complete set of sensors, with novelties such as bioimpedance, electrocardiogram and blood pressure meters, in addition to informing the user's percentage of body fat. All this in addition to the functions already expected in a device of this type, such as monitoring steps, distances covered and sports activities.
In addition to health, the Galaxy Watch 4 can be used to receive notifications from your cell phone, in addition to having one of the great differences of smart watches when compared to smart bracelets: you can install the Spotify app and download music for offline listening independently of the cell phone. To do this, you just connect the headphones to it via Bluetooth. It also comes with NFC, so you can use it to make close payments on machines with this function.
Buy the 40mm Galaxy Watch 4 for R$ 1,091.98

Buy the 44mm Galaxy Watch 4 for R$1,148.58

IMPORTANT : price changes can happen at any time and are not under Invasion News's control. The total amount may change depending on your location, considering shipping and possible taxes. If you make a purchase, Invasion News may receive a commission for the sale.
Enter Invasion News Offers and make your money pay more
With prices in Brazil becoming more and more expensive, the only way to save money is to keep an eye on promotions in Brazilian and international stores. The problem is that the large number of brands and payment terms makes it almost impossible to keep up with all the offers that appear daily in the country.
To make your life easier, the Invasion News Offers team incessantly searches all the bargains on the internet and gathers the best prices in one place: on your smartphone. No more wasting time and money, join our offer groups and start saving in no time.
Read the article on Invasion News .
Trending at Invasion News:
Volkswagen starts 2022 by increasing 5 car prices; guess which ones?
Study reveals that mummy was pregnant; see images of the 2,000-year-old fetus
Ihu: France detects new coronavirus variant with more mutations than Ômicron
Fiat retires four cars at once in Brazil; see what they were
4 powerful cell phones on offer at Magalu